AN EVENING OF ART, FABRICS AND CHARITY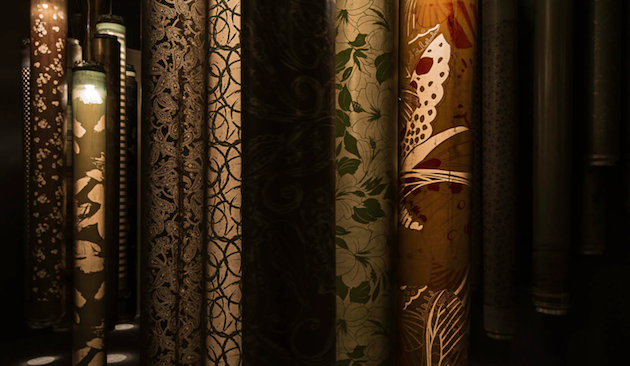 Two great artistic installations of Loris Cecchini and Francesco Simeti inside the huge spaces of Galleria Continua Beijing, have been the scenic design in which the fabrics of the second Metri d'Arte collection have been previewed.
In separate but adjoining rooms, each artist stages his representation and artistic interpretation of nature. In Cecchini's installation, the viewer enters a proper "industrial forest" consisting of 200 metal cylinders, to symbolise the transition to new production technologies and the contrast between industrial tradition and technological evolution. In Simeti's room, instead, visitors wander into a dreamlike and surreal world animated by installations made by silk flags on bamboo poles, waving in the space natural elements and apparently comforting landscapes designed by the artists.
The preview of  the second Metri d'Arte Collection has also been the occasion for a special evening event at the Galleria Continua, during which the installations and the works by renowned Chinese artists have been auctioned by Christie's. The funds raised, over 400.000 RMB,  have been devoted to the Fondazione Solidarietà italiana Qingdao charity association, for a project dedicated to the Qingdao children hospital.
Contact
Miroglio Textile
Strada Valle Tanaro, 57
14054 Castagnole delle Lanze, AT
textile@miroglio.com

Project
Trivioquadrivio
www.triq.it